EMCEL provides support for your E-Mobility project – from the initial consultation to the implementation and operation of your fleets. We offer unbiased and non-proprietary technology consulting, whereby we determine the appropriate, emission-free electric bus technology together with you. We work with you to develop the ideal strategy for the introduction and expansion of your electric commercial vehicle fleets – for public transport, heavy-duty transport or municipal commercial vehicles.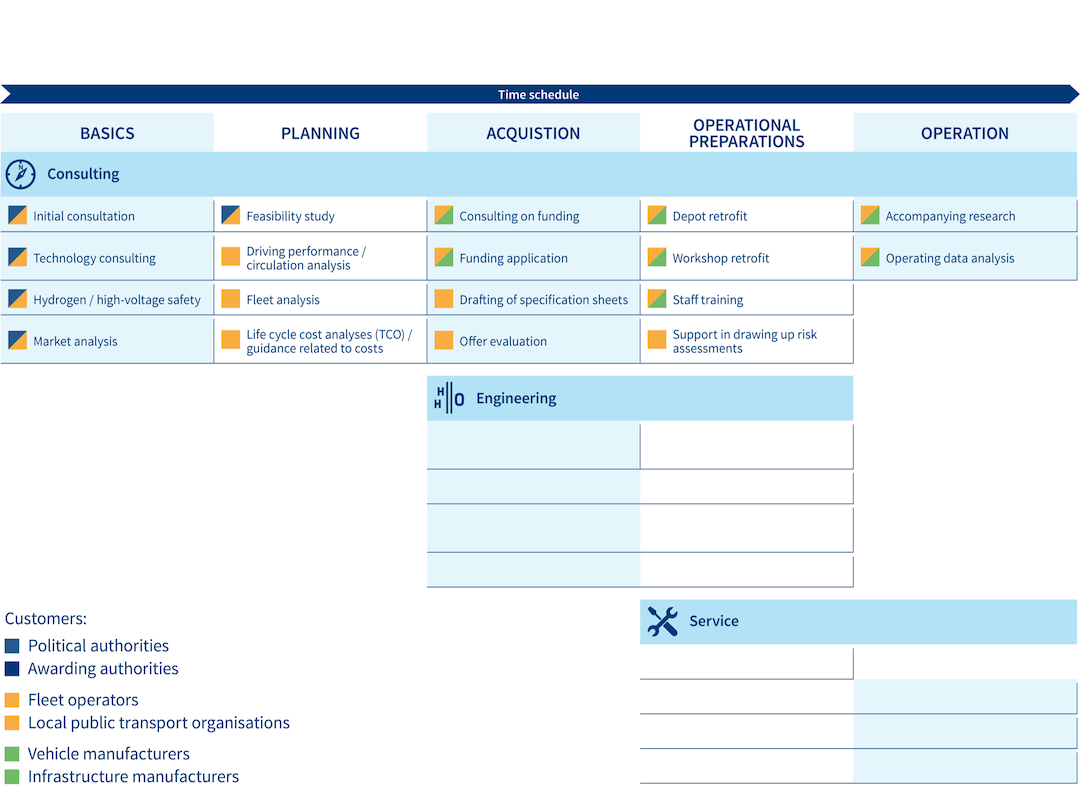 Slide 3
Typical consulting services include: potential analyses, feasibility studies, funding applications, procurement support as well as safety concepts and guidelines.
Slide 4
In engineering, we provide support with the development, documentation, approval
and certification of your systems.
Slide 5
Our service includes the areas of maintenance, repair and training.
Overview of services
Initial consultations, feasibility studies on E-Mobility
Route network analyses
Procurement and implementation concepts
Efficiency analyses
Life cycle cost analyses (TCO)
Technical documentation
Production of requirements specifications
Consulting on the charging infrastructure or hydrogen refuelling stations
Consulting on workshop and depot retrofits
Servicing and maintenance (inventory management)
Support with applications for subsidy funding
Staff training on the safe handling of H2 / high-voltage systems
Preparation of operating and work instructions
Start-up support or long-term project support
Service and maintenance of battery and fuel cell buses (troubleshooting)
Complex work on fuel cell/high-voltage systems
Gas system installation tests (GSP) and gas system tests (GAP) for your hydrogen system